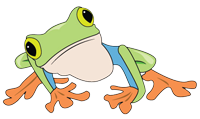 Question: We recently found out our daughter has a hearing loss and she has hearing aids. I am feeling so overwhelmed. I don't know what to make sure I do or where to start. What should I focus on?
Date:

5.6.2017

Time:

1:20 PM
Answer: I am glad you are reaching out and asking questions. Parents often feel overwhelmed, there is so much to learn. A good place to start is getting into habits that help you remember what to do. Each morning it is important to listen to her hearing aids to make sure they are working well before you put them on. You want her to hear clear sounds when she is wearing her hearing aids. Sometimes people keep the hearing aids in a place that is already a part of the morning routine. That way it is easier to remember to include the hearing aids as you get her ready in the morning. Getting started and used to the routine will help you feel more comfortable and confident. There are videos on Hear to Learn that offer more details on taking care of hearing aids and using hearing aids. You may also find it helpful to talk with other parents. Some states have parent-to-parent groups, and there are online options for connecting with others. You are off to a good start by asking questions, keep checking in and finding the support you need.
Date:

5.8.2017

Time:

1:15 PM
Question: How old does a child have to be before he or she can be fit with hearing aids?
Date:

4.5.2017

Time:

3:52 PM
Answer: This is an important question. For healthy full-term infants, it is possible for hearing aids to be fit within the first weeks of life. Several steps need to happen for an appropriate fitting, and this can take time. A comprehensive hearing test, that provides hearing levels for each ear individually at low and high frequencies, is needed to appropriately adjust the hearing aid settings. Professional guidelines (Joint Committee on Infant Hearing [JCIH], 2007) state that the hearing evaluation should be completed before 3 months of age, and hearing aids should be fit within 1 month of the hearing loss diagnosis. Sometimes determining how the hearing aids will be funded can cause a delay. Ask your audiologist if there are loaner hearing aids your child can use during this period.
Date:

4.5.2017

Time:

7:35 PM