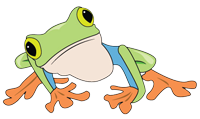 Question: My child is hearing impaired in a mainstreamed, oral program with support services that include a TOD and personal FM system. What are options to include closed captioning for videos shown in the classroom? Currently, the only cc is when it is already built in to a video. Thank you
Date:

3.10.2017

Time:

4:23 AM
Answer: Thank you for your question. Yes, with today's technological capabilities, children who are deaf or hard of hearing should always have accessible information during all classroom activities. When closed captions (CC) are not a built-in feature of a video, there are a variety of options the school can take to add this visual support. Of course, there are professional services that can add CC for a fee, such as rev.com, syncwords.com, or captioneasy.com. However, in many cases, your child's school district's IT (Informational Technology) division should have personnel who know how to add captioning relatively easily by using readily-available programs such as Adobe Premier Pro. Captions can be manually added or via speech-to-text conversion software. If you have not approached the school principal about getting captions added to videos shown in the classroom, this would be a good first step. If you have already raised the question with no resolution, you may consider asking the principal to contact the school district main office since there may be more IT capability at the district level than at the school level. We would be surprised to learn of substantial barriers given the availability of captioning technology. Good luck and please let us know if you have additional questions.
Date:

3.13.2017

Time:

10:28 AM
Question: Hi, I am a teacher in the field of Deaf and Hard of Hearing. We have a student just transferred to our district he is Autistic and does not have goals for DHH services but, because we know he has hearing aids bilateral and refuses to wear them, we need to address communication goals on the IEP. Our district nurse tested him and he passed the hearing screening. Does that mean we do not address the use of hearing aids?
Date:

3.9.2017

Time:

3:17 PM
Answer: When children have hearing loss and Autism Spectrum Disorder hearing testing and managing the hearing aids can be challenging. It is great that you are considering all of his needs, and that the nurse completed a hearing screening. If you have not asked, you will want to know how the nurse screened his hearing. Some screening tests are more reliable and accurate than others. Because this child is new to your district and has hearing aids, it is important to get more information about his previous diagnostic hearing test results. If possible, it would be helpful to get a copy for your records. It would also be important to have an audiologist in your area complete a diagnostic hearing test to determine his current hearing status and to determine if he should continue with the hearing aids. When you have comprehensive information about how he is hearing now, that will help you consider appropriate communication goals. If you find out that he does indeed need the hearing aids, behavior management strategies can help him move toward acceptance of the hearing aids. I wish all the best in your work!
Date:

3.9.2017

Time:

4:23 PM